THE LATEST THINKING
The opinions of THE LATEST's guest contributors are their own.
24-Hour Ragas Live Festival: Amazing Music Broadcast
I've been listening to a 24 hour broadcast of (mostly) classical and classically influenced Indian music during the 9th annual Ragas Live Festival. It's fascinating!
I listened to several sets of music during the Ragas Live Festival -- a free broadcast of classical and classically influenced Indian music (and a few other genres) from 7 p.m. to 7 p.m. on November 21 and 22. The musical selections were fascinating and at times challenging, entertaining and educational, very eye-opening too.
This was the 9th annual Festival and this year totally online, although some performances took place not far from me, at Brooklyn's Pioneer Works space and the Rubin Museum of Art in Manhattan. The group Brooklyn Raga Massive also contributed to putting this together.
One year I tuned in by chance and was hooked, so this year I made sure to listen and watch throughout this 24 hour period. Most of the time I watched the live videos, so as to see how musicians (and a dancer) perform on their instruments, many of which are somewhat "exotic" to me. For instance, several of the South Asian musicians played their instruments while sitting cross-legged on rugs, on the floor. In other ensembles, performers sat in typical chairs.
The festival began in 2012 with NYC musician David Ellenbogen, who played in a few of the 2020 ensembles. Besides the performances held in NYC, others were staged in India, San Francisco, Venezuela, Nepal, Madagascar, Japan and elsewhere. To Western audiences, the most familiar performers included Terry Riley and Andy Statman.
I was particularly interested in Statman's set. He's a noted klezmer, bluegrass and jazz clarinetist and mandolinist who played with Jerry Garcia. Last year I inducted him into the Brooklyn Jewish Hall of Fame. His set, at the B'nai Jeshurun synagogue, blended Indian music with klezmer and included a traditional Jewish song, "Shalom Aleichem."
Watching the music played, I got to see musicians on certain western instruments such as mandolin, guitar, trumpet, keyboards, clarinet and violin; familiar Indian instruments such as sitar and tabla; and others such as mridangam, kanun, dhol-cheep, sarangi, as well as instruments from other traditions such as Latin and Middle Eastern percussion instruments. Some musicians offered lessons in Indian composition and rhythm. Much of the music featured drone.
I enjoyed all the sets, but in addition to Statman's set, I really thrilled to the Dhun Dhora drumming performance (sometimes two musicians played one drum simultaneously), and vocalist Roopa Mahadevan's set with two musicians. The Ask Hafiz set was thrilling at times, including a traditionally trained Indian dancer and a vocalist. Between sets we saw clips of performances from past years' festivals.
The importance of an event like this is to expose listeners to both traditional Indian music, played live; and to mix together Indian music with jazz, Middle Eastern music, minimalist music and other genres. Listening to this may be an aural challenge to many people, and even with a variety of commercial and non-profit sponsors, it had niche appeal. But it pays to be adventurous if you love music; listening to the mainstream has limits. Expose yourself to the percussion and strings of India!
THE LATEST THINKING
Webisode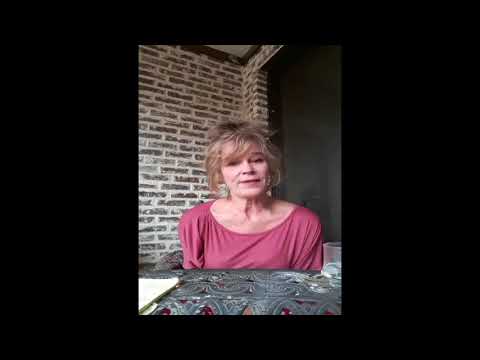 Meet Tammie Wilson, Director of Administration at THE LATEST