THE LATEST THINKING
The opinions of THE LATEST's guest contributors are their own.
With all of our technology advancements, we now have no way of discarding all of this technology. We can't just do midnight runs to discard this waste, so we have to follow the rules to keep us and the environment safe. Here is the first of two articles to provide tips on trash.
Our homes are filled with stuff – which is the main reason we rent storage units that we cram full and yet still have too much stuff to wade through at home. We have been told we can't throw some stuff away without paying extra because it's 'hazardous' to either us or the environment. Some items are specifically listed on 'do not discard' labels on dumpsters to tell us what we cannot toss.
You know what I'm talking about – left-over paint and paint thinner, spare tires, fluorescent lights, computer monitors and outdated/replaced computers, cell phones, printer ink, even expired medications. The list goes on and on and getting longer as we find more ways to choke on technology that is too hazardous to throw away but after 90 days too outdated to return or keep using. What are we to do?
Though I don't condone it, I understand why some people make 'midnight runs' to discard stuff when they just don't know what else to do with it. I'm going on four years with items in my barn that no longer serve any purpose but didn't know how to get rid of without creating a so-called environmental emergency or, worse yet, being told I have to pay for its disposal.
So here is help for all of us to find reasonable and legal ways to throw away our junk properly rather than turning our own homes into localized 'dumps.' The New York State Department of Environmental Conservation provides these tips on paint:
Paints
First, figure out what type of paint you have: water-based latex, oil-based enamel/lacquer or varnish, hobby/artist coloring paints, aerosol spray paints. Each type will have a different way to discard it. One way to get rid of paint is to find out if you have any friends or neighbors who can use what you have left or have a project that will allow you to use it up. Also contact schools, theater groups, daycares, or other community groups who may have a need for paint. Donating it gets it out of your house and saves these groups money.
Do your best to estimate your paint needs so you don't have three gallons from a five-gallon bucket left over when finished. For water-based paints, remove the lid and place the can outdoors to dry. Unless, of course, we're having a week of rain. You do not want a ½ full can of paint with no lid sitting in a downpour. Once the contents are dry, the can may be thrown away by placing it in a plastic-lined box. Placing kitty litter in it will help absorb and dry it up.
Oil-based paint cannot be discarded the same way. Contact your local government office to find out when your 'hazardous household waste collection' event is scheduled.
Aerosols can be emptied and placed in a plastic-lined box. More waste and waste instructions to come...
THE LATEST THINKING
Webisode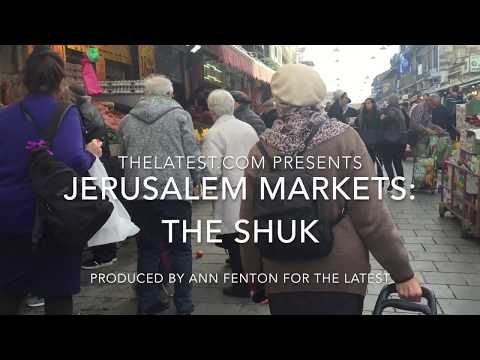 Jerusalem Markets: The Shuk