THE LATEST THINKING
The opinions of THE LATEST's guest contributors are their own.
CNN has Collapsed Without Trump as President
Since Trump left office in January, CNN has seen a 67 percent drop in viewership, per Nielsen Media Research.
No matter your opinions of former President Trump, it cannot be denied that he is a master at manipulating the media. When he announced his candidacy for president in June 2015, he sparked a new interest in politics for many Americans who had not cared to pay attention to it. Trump immediately became the center of attention during the 2016 presidential primary campaign, and he used his celebrity status to his advantage as he received over $1 billion in free media air time.

CNN in particular is a network that Trump used to his advantage to become politically relevant. They aired all of his political rallies, which millions of people tuned in to see. They conducted interviews and town halls with him every chance they had. Many Trump critics blame CNN for fueling his eventual victory because they ensured that he was always in the spotlight.

During Trump's presidency, CNN's coverage of the administration was mostly negative. The network experienced a spike in ratings after the 2017 inauguration because of the increased interest in the new president, regardless of what viewers thought of him politically. Primetime hosts Anderson Cooper, Chris Cuomo, and Don Lemon consistently received nearly two million viewers per episode.

CNN's success during the Trump administration was fueled by a significant increase in viewership in the 25-54 demographic. Since President Biden's inauguration, the network has lost 71 percent of its viewers in this demographic.

While every major cable news network has seen a drop in viewership since Trump's presidency, CNN's drop is significantly larger than that of its competitors. This is evidence that it may not be a smart business strategy for a news network to try to rebuild its brand as the go-to-source for information about one man.

Trump's new diminished presence in the media has resulted in a loss of interest in staying up to date on national political news. Vice News recently produced a documentary about the Trump phenomenon that explains how his status as both a celebrity and a political outsider increased the public's interest in the political process.

CNN's Trump-related ratings boost has come and gone and only has a chance of retuning if the former president is again the GOP nominee in 2024.

CNN weekend host Brian Stelter, who gained notoriety for his commentaries on the media's coverage of the Trump administration, recently had his lowest rated show ever as his 25-54 audience has almost completely evaporated. He has been known for years as the media watchdog on CNN but is now struggling to even maintain a quarter million viewers on a weekly basis.

Stelter now has the lowest rated Sunday show out of cable news' "Big Three" (CNN, Fox News, MSNBC). Fox News' Chris Wallace and NBC's Chuck Todd continue to receive the highest ratings on Sundays, but they are not as high as during the Trump presidency.

Less than one percent of the United States now watches cable news.
THE LATEST THINKING
Webisode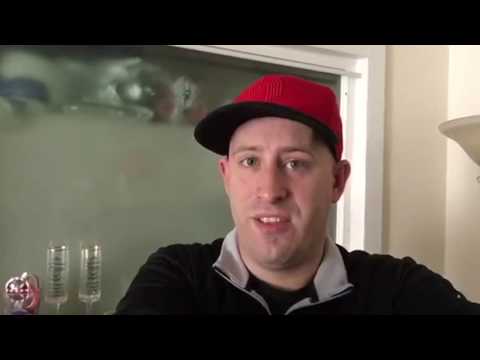 Meet Brian Taylor, Sports Managing Editor at THE LATEST