THE LATEST THINKING
The opinions of THE LATEST's guest contributors are their own.
Commemorating the End of Pride Month 2020
Pride Month 2020 has been very muted compared to past years, due to the Pandemic. But we can still pay homage to a historic and timeless site.
Pride Month 2020 has been very muted compared to the frenetic and colorful celebrations of past years. Social distancing and so many painful topics right now make it difficult to be festive.
Thus Pride 2020 has been largely a series of online events. However, there have been a smattering of live events, such as in Brooklyn and a few other cities, where there were rallies in support of Black Trans Rights.
Certainly other New York City parades were cancelled this season: Celebrate Israel, the St. Patrick's Day Parade, the Puerto Rican Day Parade and several others. But the Pride Parade at the end of June typically has the greatest pageantry and spans so many different religious, ethnic and other groupings. That's why its absence is felt so keenly, especially this year, which would have been the 50th year of the parade.
And that's part of the reason why I decided to pay homage to the Stonewall Inn today, on the final day of June. The Stonewall Inn is considered to be the spot where the modern Gay Rights movement was birthed, when police who came to arrest bar patrons clashed with the LGBTQ clientele of the bar. The gays, lesbians and trans customers were sick and tired of being arrested for their identity, fed up with second class treatment, and decided to stand up to the typical police shakedowns and bribe taking in order to keep a status quo. The Stonewall Riots spurred the greater visibility and acceptance of the LGBTQ community, although it has also encountered pushback from those who are against them.
This year has been such a bizarre year with much bad news, but this month the US Supreme Court did hand down a positive ruling protecting LGBTQ people from workplace discrimination. This has helped buoy the spirits of the LGBTQ community and its allies.
With all this in mind, I decided to drive over to the Stonewall Inn and pay brief respects there. My husband and I were in Manhattan to run a few errands and we had some time before an appointment, so I drove over to Christopher Street. The Stonewall Inn is across the street from the small triangular Christopher Park. The Stonewall itself has been in trouble lately because it is having trouble paying its rent due to the pandemic. It's holding a GoFundMe to help get needed funds.
I got out of my car and admired the rainbow decorations that adorn the inn this month. Flags, banners and fliers are displayed. I took this photo to capture its essence. Notice the historic marker plaque on the brick. This place is very important to the history of Gay Rights, to New York City history, to the history of 1960s protest movements and on other levels.
I reflected on how this place was a location for violent clashes but also a movement for greater rights and visibility. It's about identity. Each group has its special places, shrines and inspirations. Stonewall is one such site.
THE LATEST THINKING
Webisode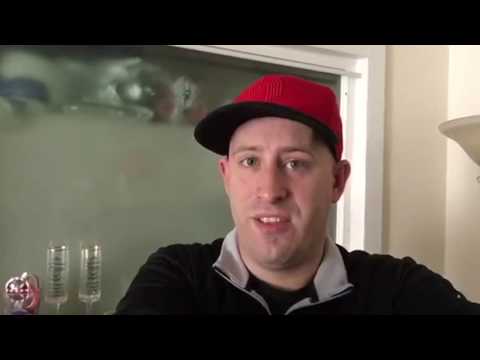 Meet Brian Taylor, Sports Managing Editor at THE LATEST