THE LATEST THINKING
The opinions of THE LATEST's guest contributors are their own.
Honoring Eleven Brooklynites
This week I participated in the 5th annual Brooklyn Jewish Hall of Fame induction ceremony, and discovered the enduring power of a disc jockey.
I am a member of a non-profit group called the Brooklyn Jewish Historical Initiative (BJHI); our work promotes the history of Jewish Brooklyn. Besides running a lively website, each year we sponsor lectures and civic events.
For the past five years we've held a Brooklyn Jewish Hall of Fame event, in which Jewish people with various long-time connections are honored for their work and accomplishments. Some are quite well known, but most are of more modest celebrity. Some are lifelong Brooklyn residents while others came here when young. We've honored men and women, people from varying ethnicities (Russian, Syrian, African-American, etc.), differing levels of religiosity, and so on.
This year we honored a group of five women and six men. Two are rabbis, one is a judge, three are activist-writers, one a musician, one a politician, one a professor, and one a disc jockey-performer. As a whole, they are a very interesting group with achievements.
Our event was again held at the beautiful Brooklyn Historical Society, which houses a wonderful museum and library. Among my roles in this event were helping create a pre-ceremony slideshow and other pre- and post-ceremony prep work. I also participated by interviewing on stage one of the inductees, the multi-instrumentalist Andy Statman, who has played bluegrass, klezmer and other genres for around 50 years.
But the greatest buzz was generated by the venerated disc jockey and performer Bruce Morrow, known to many as Cousin Brucie. Hands down, he has a classic, commanding "radio voice." He has deejayed on several stations since the late 1950s, had roles in movies, TV programs and ads, and done charitable work.
He is also an exceptionally gregarious and down-to-earth person, chatting with and posing for photos with anyone who asked. (I posed for a pic with him.) During his interview on stage this evening, he spoke about how being a Brooklyn native and a culturally Jewish individual helped to shape his life and work.
To the capacity crowd in attendance, he was able to strike a chord and energize nearly everyone. It got me to thinking: is radio still important to everyone? Does it still have the power to equalize, to entertain and inform, as it did in the past?
These days, many people don't listen to radio all that much-- or at all. Many younger people just listen to streaming services such as Spotify or Pandora. If they do listen to the radio, it's for news briefs, and to hear updates on traffic conditions and weather reports.
But I am passionate about radio, and have been since I was a little kid. I've often felt that listening to radio helps bring people together, in a way that even TV does not. You can drive and listen to the "airwaves." Disc jockeys can make you laugh or tear up. Radio sportscasting is an art. Radio is like reading, and you have to imagine various aspects. Give a listen, cousins.
THE LATEST THINKING
Webisode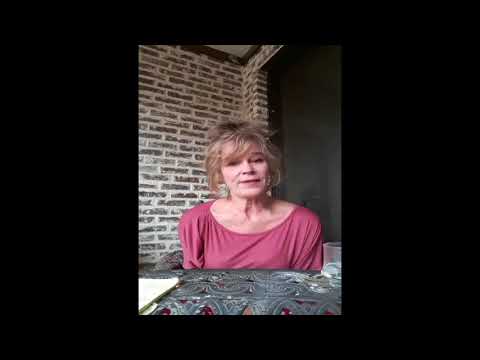 Meet Tammie Wilson, Director of Administration at THE LATEST