THE LATEST THINKING
The opinions of THE LATEST's guest contributors are their own.
Identifying Reliable Sources
Distinguishing truth from deception in various forms of media
There are cases when people who claim to be journalists on seemingly legitimate news websites succeed in misinforming the public. Lies can be shared online, and consumers who are not skilled at identifying online deception generally believe them.
The term "fake news" has a couple different meanings in today's world. In the traditional sense, "fake news" describes fabricated stories that are masquerading as real news stories. The term is now also used to describe news stories that a person or group of people does not like or agree with because of the way the facts are presented. The distinction between the two ways this term is primarily used should be emphasized.
Opinion commentary should not be considered "fake news" as long as the commentator is clear about their intentions of giving opinion instead of reporting news. Political commentators in broadcasting, print, and online give their opinions about news that has already been reported.
Hard news journalists have the task of reporting the facts without inserting their own commentaries. Although complete fabrication of hard news stories is extremely rare, rogue journalists have done it in the past.
There are several steps that consumers of news and also other journalists can take to ensure that they are not victims of actual fake news that deliberately tries to deceive. The first step is to make sure that the URL of a news site is legitimate because it is easy for people who are looking to spread misinformation to set up a website that looks and functions like an actual news site. It only takes a slight and sometimes unnoticeable change in the name of the URL for the site to pass as legitimate for anyone who visits it.
The next step is to look into the background of the person who wrote the article in question. If they have no history of any legitimate publications, that may be a red flag. There should also be an "About" section in the website that can help establish its credibility with the readers. When reading a story, it is also important to check the sources of information that the author cites, if they cite any at all.
Another step to take is checking other reputable news sources to see if they have done any reporting about the topic of the story in question. If there are no other sources reporting on it, that could also be a red flag.
With the rise of political polarization, the news media has come under attack from both sides of the political spectrum based on which news sources they watch. People who are ideological tend to turn to news outlets that present the news in a way that makes them feel comfortable about their own political views. This can also turn journalists and commentators against each other as they try to compete for the largest audience.
THE LATEST THINKING
Webisode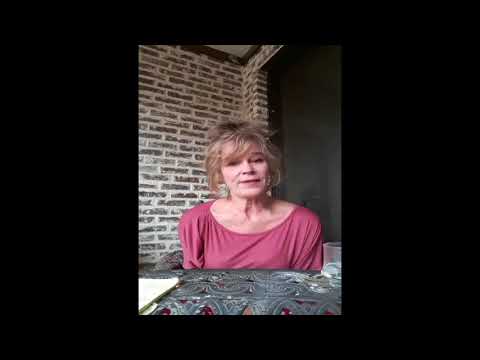 Meet Tammie Wilson, Director of Administration at THE LATEST