THE LATEST THINKING
The opinions of THE LATEST's guest contributors are their own.
Indie Shop Closing: Two Manhattan Stores Say Farewell
Two small but well regarded shops in Manhattan's East Village are closing: St. Mark's Comics on St. Mark's Place, and Raul Candy Store on Avenue B.
A few months ago I wrote a story for The Latest about the last days of a few venerated midtown Manhattan stores, which were luxury businesses. This time around I am writing about the closings of two much more modest shops in the East Village region of Manhattan.
St. Mark's Comics on St. Mark's Place and Raul Candy Store have been open for decades, and their owners have made the tough decisions to close these stores, what with higher rents being demanded. The end of February means the ends of both these independent businesses.
Candy and comics may not seem significant to many people, but both these stores were neighborhood stalwarts. Their owners worked long hours and watched the East Village go from a gritty environment to a much more chic district. Raul Santiago and Mitch Cutler kept these stores going in economies strong and weak, in weather hot and cold, and sold their wares to people of all ages.
My teenagers and I were saddened to learn that St. Mark's Comics was closing, so we paid homage in mid-February and stopped by. Both my daughters purchased comics and I bought a gently-used book about indie comic artists. I nosed around with other customers, all who seemed more than a bit glum as they thumbed through boxes of comics, scanned shelves of graphic novels, and admired figurines and other novelty items related to various comics and science fiction series.
A few customers approached Cutler and offered their condolences on the approaching end of the business. He seemed sad and expressed regrets.
I went myself a few days later to Raul Candy Store and recalled having stopped by once many years earlier. I eyed containers of candy and bought two pieces of wrapped caramels. I told Raul that one piece was for me "and one for my kid" (but then realized that the kid in mind, wearing braces on her teeth, would probably roll her eyes at this treat).
Stores have lives, similar to people. They can thrive and experience troubles. They can grow and contract. They are born and they can die. Loyal customers may recall the closed shops and their wares, their owners and workers, their layouts and the routes taken to get there.
But there is more to this story than saying farewell to a couple of small stores. There is realization that small businesses, as well as large chain stores, have been facing a more perilous fate in recent years. E-commerce, rising rents, changing tastes all contribute to the deaths of brick-and-mortar businesses.
And there is something tangible about shopping in person in a store, with other customers, that you don't experience when you shop online. You don't get to chat with the owner and the other customers. You don't get to spy-and-buy impulse items. You don't get to experience the community. And this is sad. Take stock of your community's stores.
THE LATEST THINKING
Webisode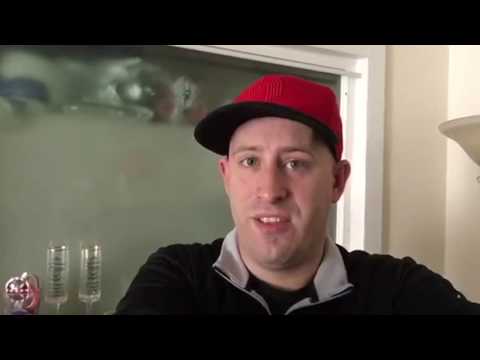 Meet Brian Taylor, Sports Managing Editor at THE LATEST