THE LATEST THINKING
The opinions of THE LATEST's guest contributors are their own.
Manhattan Is Too Quiet Now
My husband and I had to do a few errands in Manhattan so we drove in from Brooklyn. The streets are eerily quiet, due to social distancing during the COVID-19 pandemic.
As a native New Yorker, I am accustomed to an often-crowded, loud, too-lively city. Manhattan in particular can be a dizzyingly busy place. While I have been to the quieter corners of Manhattan (such as Inwood Hill Park, Grant's Tomb and other public spaces that tend to see less traffic) many areas are frequently full of people, vehicular traffic, the noises of construction and road work, and so on.
But now most of Manhattan is so quiet. In fact, too quiet. It is bizarre.
Today my husband had to run a few errands in Midtown East, so I drove in with him. Our commute time was probably half what it would be typically. And there were so few people walking, biking and scooting around.
The one sizable group of people I saw was a line of staff at Lenox Hill Hospital, queued up to get their lunches from a truck on Lexington Avenue. During a red light I snapped a few photographs of them, and wondered what their days are like now. They are among the groups of people who are insanely busy, feeling the pressure of tending to the sick and the frantic during the Coronavirus. I admire them and only wish them the best. I also found out that Leslie, a former classmate of mine has a daughter who is a nurse at Lenox Hill, and her days are immense with responsibility.
This was certainly a sobering scene for me to take in. Minutes earlier I had been driving southward on Lexington, marveling at the lack of traffic, and cranking up my radio to hear the 1970s rock 'n roll song New York Groove by Ace Frehley of KISS.
The idea of a "New York groove" of urban culture, excitement, commerce and business in general could be seen in bits and pieces as I drove around: different styles of architecture viewed through blossoming trees and tulips, some road work and barriers on Second Avenue, hearing the occasional rumble of the train when I stopped for a red light, the campus of Hunter College, city buses picking up passengers, bike messengers darting around the road. At times it almost seemed like a regular Tuesday in Manhattan ... except for the lack of crowds of people. And many shuttered businesses.
I only left the confines of my car once, when I went inside the Arsenal Building on Fifth Avenue, where my husband works (headquarters of the NYC Department of Parks and Recreation) so as to use the ladies' room. The few staff members knew I'd be coming in and we greeted each other, all of us wearing our de rigueur face masks or scarves. This building is on the eastern edge of Central Park, which was so empty of people, just a few joggers and bikers, no clumps of tourists roaming around as usual.
We saw a Manhattan so bereft of people, of its usual atmosphere. So strange. A facet of city life that we rarely see, thankfully.
THE LATEST THINKING
Webisode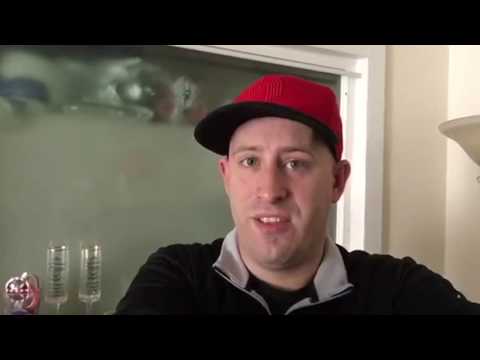 Meet Brian Taylor, Sports Managing Editor at THE LATEST