THE LATEST THINKING
The opinions of THE LATEST's guest contributors are their own.
Congratulations! Whether you are the new parent or new grandparent or whether this is your first or ninth child, life is changing (again). Here are some reminders on ensuring your entire family remains safe and healthy.
With a new year brings new opportunities. Perhaps, it also brings new life! If you are preparing your household for a new life entering the world, CONGRATULATIONS!
Whether this is your first or next, the household schedule and life as you currently know it is about to change. Here are some helpful tips to ensure you, your family, and this new life can transition safely into the family.
Your treating physician has no doubt reviewed certain safety and health practices that you should either do or avoid doing during the actual pregnancy. Stop smoking and drinking alcohol, make sure your OB physician knows about any or all medications currently prescribed, be active and exercise, and be sure to eat properly, to name a few.
If you already have children, take time to discuss how much you love them and how they can be part of taking care of the new baby. Give them some extra attention and time and explain that while the arrival of the new baby will initially mean giving the baby more attention, they can be the big brother or sister and help.
While taking care of yourself and preparing your family, you also have to get your house in order. Now is the time to baby-proof your home, not waiting until after the little one is here. Look around at the 'high-risk' areas of your house: under the sink in the kitchen and bathroom cabinets, closets where you may keep cleaning materials, drawers with knives and other sharp objects, and cosmetics, to just name a few. You may have to relocate or secure things like exercise equipment (such as weights) or hobby-related materials (glues, solvents, needles, etc) so they are not out and readily available to 'crawlers.'
After checking for the obviously dangerous stuff, look at the furniture, knick-knacks, irons, medications as if you were looking from the baby's perspective. Remember, it will only be a matter of months before hitting crawling stage, so get down on the floor with your video camera and shoot from floor level. Then review the footage and make the necessary changes.
Don't leave your pets out of the process. Babies will eat the dog or cat food and certainly play in the water bowl. Also, your pets will not fully understand or appreciate this new little one in the house and perceive the baby to be more of a nuisance than a 'joy,' particularly if your baby continues to 'hound' your dog or cat, stick fingers in eyes, ears, and face (the pet's, not just their own), and feed them for the lick-effect. Where your pet sleeps, eats, and lays around will need monitoring by you to avoid mishaps with the baby. It's hard to hear about pets that have been removed from a loving family because of how they respond to the baby. A little preparation ahead of time can allow both pets and baby to co-exist.
Again, congratulations, and get ready!
THE LATEST THINKING
Webisode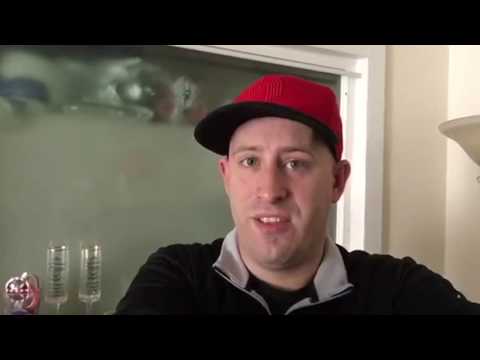 Meet Brian Taylor, Sports Managing Editor at THE LATEST