THE LATEST THINKING
The opinions of THE LATEST's guest contributors are their own.
None Dare Call It Treason
I would like to share an article written by my husband and me. It speaks to the discussion of treason that is in the air.
It has been a year since John A. Stormer, a cold war anti-communist author, best known for his 1964 book, "None Dare Call It Treason," died. His books have sold millions, warning America about the communist infiltration of American society, politics and culture. He has been called the man who might be the most popular U.S. backstairs author of all time, and his book called "a masterful piece of folkish propaganda" delivered an important message.
"None Dare Call It Treason" argued that America was losing the cold war because it was being betrayed by its elites who were pro-communist. The title of the book was derived from a saying of Sir John Harrington, "Treason doth never prosper. What's the reason? Why if it prosper, none dare call it treason." Harrington was an English author and wit, whose most notable gift to humanity was the invention of the flush toilet, and perhaps mistakenly credited with the nickname given to it, "the john."
Published in 1964, during Barry Goldwater's bid for the presidency, the book sold over 1 million copies in the first six months. It was immensely influential with the hard right and has been called a cult classic. "None Dare Call It Treason" warned of Soviet subversion in America and helped catapult arch conservative standard bearer Barry Goldwater into the Republican presidential nomination in 1964.
In the first chapter, he writes, "Have we gone crazy?" Quoting Lenin, he says, "As long as capitalism and socialism exist, we cannot live in peace. In the end, one or the other triumph. A funeral dirge will be sung over either the Soviet Republic or over world Capitalism."
In a bit of historical irony he wrote, "High government officials ignored authoritative reports that these men and others in equally high places were Soviet agents and conspirators. In a nutshell, America as a nation, and you as an individual are in trouble. A look at the shrinking map of the free world confirms the warnings of responsible leaders. The future of Americans as a free people are threatened.
In March of 2014, Jack McClain, Constitution Party of Florida, wrote: "When I read 'None Dare Call It Treason' in 1964-65, it was so startling that I read it slowly over several weeks. To me it seemed that America as we knew it could not last but a few more years. Mountains of evidence and quotations made the facts undeniable. It changed my life. Thinking recently upon the date of its writing, it occurred to me that the author John Stormer wrote this momentous book 50 years ago. Tribute needs to be paid here for this stalwart patriot."
I doubt that our president and his Republican toadies have read the book. Maybe they should!
THE LATEST THINKING
Webisode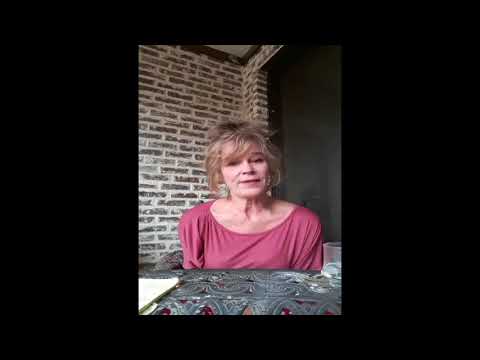 Meet Tammie Wilson, Director of Administration at THE LATEST