THE LATEST THINKING
The opinions of THE LATEST's guest contributors are their own.
Visiting Museums from the Safety of Home
Stuck at home due to the COVID-19 social distancing taking place in New York City, I'm "visiting" museums around the world with virtual tours. It's a heartening experience.
My family and I are home, due to the social distancing practices in NYC. My daughters are working on school assignments online, my husband is taking conference calls and working on spread sheets from afar, and I'm working on a few writing assignments. But I'm also trying not to succumb to the gloom of isolation.
One enjoyable thing to do is "visit" museums that are providing virtual tours, available from the comfort of our home computers. I read about these intriguing opportunities in a few magazine articles, and besides hoping for some cultural enrichment, I am encouraging my younger daughter to check these out because they could help her study for the Advanced Placement exam in Art History. I decided to peruse the tours of two museums I've never visited, two I've visited in the past, and two that I visit frequently.
The first was the National Museum of Modern and Contemporary Art in Seoul, South Korea. I went through a photography exhibition that had some clever and humorous photos, a selection of oil paintings, and two museums views that you can manipulate to examine whole rooms. Thumb's up!
Next was MASP in Sao Paolo, Brazil. The online exhibit "Art from Brazil Until 1900" was rendered in English, and offered paintings and closeups (see the cracks in the paint!). Unfortunately, the virtual tour of "Who's Afraid of Teresihna Soares?" was not as interesting due to the layout.
Then I looked into the de Young Museum in San Francisco, which I've visited several times in years past. Their "Uncanny Valley: Being Human in the Age of AI" exhibition has some disturbing contemporary art pieces. "Stitching a New Paradigm: Dress Codes of San Francisco's Counterculture" was fun, with mannequins clad in various groovy outfits by theme.
My "trip" through the Musee d'Orsay in Paris was enjoyable. I've actually walked through it three times in the 1990's, and using the virtual presentation was a treat. They have plenty of works by favorite artists. It's like taking an art history refresher course.
I visit the Metropolitan Museum of Art in Manhattan a few times each year, so I chose to view The Met 360 Project. The tour of the Temple of Dendur and the Cloisters are seen in videos which you can manipulate to some extent. This was a humorous way for me to look at places with which I'm quite familiar.
The Brooklyn Museum, which I visit several times each year (twice this year so far) has virtual options. "Two Dutch Houses: Meet the Schencks" was especially dear to me. As a young child, the reconstructed houses and furniture of this exhibit were my first favorite display in any museum. The online version has extra photographs and closeups.
There is nothing quite like an actual visit in person to a museum, and I love visiting museums. But these virtual tours are a definite treat. Thanks to Google Art & Culture for creating these.
THE LATEST THINKING
Webisode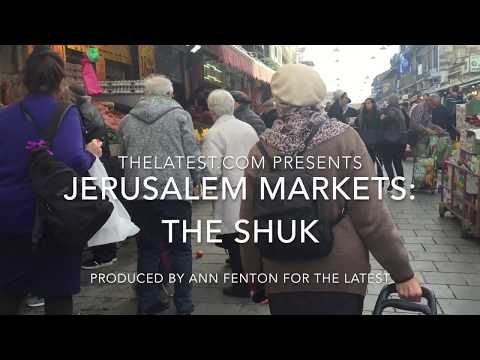 Jerusalem Markets: The Shuk