THE LATEST THINKING
The opinions of THE LATEST's guest contributors are their own.
Picking A College? Follow The Money!
There are many ways to choose a college. Some people choose theirs based on size, location, legacy, major or the beauty of the campus. My suggestion would be to consider the total cost of the four years before you consider any other aspects of the school. If you are not going to be able to retire or you kid is going to have onerous debt, then it probably isn't worth sacrifice.
Our oldest child is graduating from college in May and has told us he wants to try his hand at becoming a stand-up comedian. Did we freak? No. Why? Because he frequents open-mike nights, doesn't have any debt and is also looking for a bill-paying, benefits-providing day job.
We also have a college junior and high school senior. If you were to ask me for the single most important thing to consider when choosing a college, I'd say, "Follow the money!" If your kid has learned the value of a dollar, hopefully, by working a job in high school, he will have a much easier time selecting the right school and succeeding there.
The beauty of the exorbitant $260,000+ price tag for an elite private or public college is that it essentially lets parents off the hook for having to say, "No," because most financially savvy kids won't ask to go there. They can get a fine education without the fancy name and they'll have manageable or no debt upon graduation!
Even if you are wealthy and can afford it, consider doing the other 99% a favor and refuse to pay these high tuitions. When a college has the resources to send a representative, accompanied by its school's canine mascot bedecked in a $10,000 collar, to personally deliver acceptance letters, then that school is too flush with cash.
With each successive child, my husband and I have learned something new. Our comedian took a parent-encouraged gap year in Central America and then attended a small, pricey liberal arts school. We think it was the right choice for him, but he now wishes he had spent less on college. Our daughter was torn between an expensive selective college and a state school, which would give her hands-on experience in her field and a nice scholarship. She chose the state school, which leaves her with money for graduate school.
My very frugal high school senior has only applied to schools that will give him merit aid. I was a little concerned with his approach but it worked and he has some great choices with significant scholarship money.
We are keeping half an eyeball on our high school freshman who, like many 14-year-olds, believes he has a shot at becoming a professional gamer. While the idea is somewhat horrifying, the thought of not paying a fourth tuition is pretty compelling.
Are you beginning the college process? Here are some excellent resources: Colleges That Change Lives is great for finding good but less mainstream schools. Are you thinking about your applications? Write Your Way In by Rachel Toor is a great tool to help your junior write spot-on essays. Are you trying to figure out your next gig? Design Your Life by Bill Burnett and Dale Evans is a great tool for every stage of life. If you are thinking of taking a gap year, visit a USA Gap Year Fair!
THE LATEST THINKING
Webisode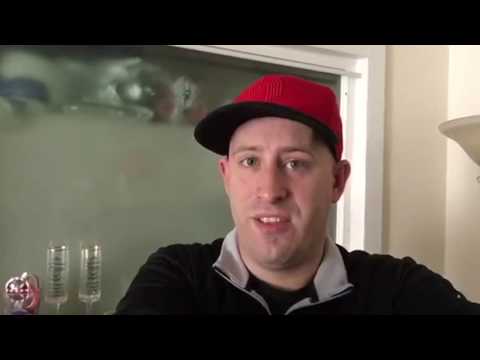 Meet Brian Taylor, Sports Managing Editor at THE LATEST