THE LATEST THINKING
The opinions of THE LATEST's guest contributors are their own.
Random thoughts on the passing scene.
President Joe Biden is the Frank Drebin of American politics.



Biden's recent stumble – again – up the stairs to Air Force One is a metaphor for his presidency.

How awful has Biden's presidency been? Biden, who is mostly coddled by the mainstream media, has seen his approval ratings dip below those of former President Donald Trump, who was the target of unrelentingly negative press coverage during the entirety of his term.
The heavy-handed tactics used against former Trump advisor Peter Navarro – including handcuffs and leg irons – were meant to send a message. After all, consider how many prominent people have ignored congressional subpoenas with no consequences.
Not even accomplished thespian Robert De Niro is convincing in saying President Biden is doing a good job.
Economist Paul Krugman's track record on predictions is worse than that of most psychics.

That so many progressive politicians are blaming record-breaking inflation on the sudden greed of CEOs, company presidents and other titans of industry – after telling us for decades that such people were always greedy – does not augur well for their stewardship of America as a likely recession looms.
The supply of racism in America isn't anywhere near the demand from the woke identity politics crowd.
The Jan. 6, 2021 storming of the Capitol Building was an egregious wrong, and those who broke the law should be arrested, tried – and if convicted – punished. Democrats are grandstanding for political purposes by dishonestly portraying the events of that day as an organized insurrection that is the equivalent of Pearl Harbor plus 9/11 on steroids. The two observations are not mutually exclusive.
Dan Rather sure is self-righteous for a guy whose career effectively ended in flames at CBS News over some terrible reporting.

How is Taylor Lorenz still employed as a journalist?
With mass shootings tragically in the news again – and all of the political posturing that follows – it's worth noting that the majority of gun deaths in America are suicides.
Kids today think of the LG CordZero vacuum cleaner when they hear Phil Collins' "In the Air Tonight." This writer, showing his age, thinks of "Miami Vice."

Truly, we live in an age of stupid when certain medical professionals cannot – will not is more accurate – define "woman" as part of a plan to advance a political narrative that is at odds with science and observable reality.

In a sign that we as a planetary society are at a point of having to provide virtue-signaling solutions to problems that don't exist, the World Health Organization plans to rename the monkeypox virus to minimize racism.
Now why would anyone find it off-putting to wear on a work uniform a star-like symbol denoting identity politics?

Hooker, blow and booze aficionado Charlie Sheen does not have the moral high ground to convincingly decry his 18-year-old daughter's decision to join OnlyFans.
THE LATEST THINKING
Webisode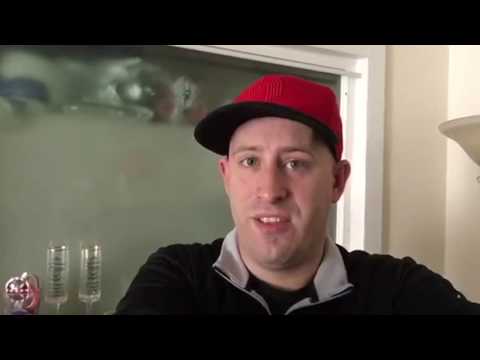 Meet Brian Taylor, Sports Managing Editor at THE LATEST