THE LATEST THINKING
The opinions of THE LATEST's guest contributors are their own.
The Simone Biles Olympic Controversy and Why She wasn't Right or Wrong for Dropping out of the Women's All-Around Team Finals
Simone Biles has become known to some as potentially the GOAT in women's gymnastics and was one of the main stars heading into the 2020 Tokyo Olympics. Still, Biles isn't as immortal in contrast to the hype portrayed from the media as she ended her Olympic campaign without a Gold and created some attentive headlines as well.
Recently, Simone Biles caused controversy when she decided to pull out of her routines for the women's gymnastics team and individual all-around finals during the first week of the Tokyo Olympic games.
In interviews after the team final, Biles stated she decided to withdraw from because she wasn't in the right place "mentally" and days later Biles also publicly admitted that her aunt died.
Even then, many people weren't keen on Biles decision to leave her team at that moment, describing what she did as selfish and accusing her of quitting on her teammates. People used these criticisms to also counter some people's claims of her being the GOAT and judging her character. Some pointed out that if she was supposedly the clear cut best gymnast ever, she would compete through adversity like other great athletes have done in other sports and that she could've been a bit more responsible as a teammate.
While I think there are legitimate claims to criticize her decision, I do think both sides of the spectrum are both wrong in their opinions in whether she was or wrong. In a way, the Biles ordeal displays how if you're a top athlete in your specific sport they have to be programmed to act a certain way and are constantly idolized either way too positively or negatively in the spotlight.
I do agree that when you have a certain amount of expectations set by groups of people and are regarded at the top of your sport or profession, you do have some responsibility to act and perform compared to the rest of your peers.
Especially since American sports media and even Biles herself embrace the hype and pressure that is set, there is an argument to be made that these star athletes need to compete and succeed at their best whatever the circumstances may be.
Is this particularly right and should every top athlete should be expected to perform at a perfect level every night?
Not entirely and the Biles situation is one example that has been kind of blown out of proportion when it doesn't have to be. My overall point is that top athletes don't always have to be perfect to be essentially great and we have to stop putting them in this universe of perfection.
To be clear, I was honestly not the biggest fan of Biles decision to drop out, but I'm not going to attack her character or discredit her achievements. I'm just saying, she wasn't particularly right, wrong, selfish, weak, or even a hero for deciding to look out for her best mental health.
All in all, Biles probably wanted to make the best decisions for herself and regardless of who she is in the mainstream what she did was just something many other could've done if in a similar situation and it doesn't need to be overly-praised or condemned.
THE LATEST THINKING
Webisode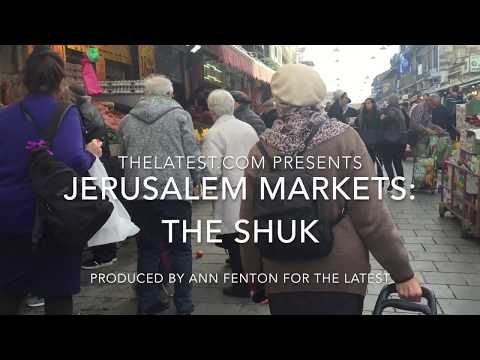 Jerusalem Markets: The Shuk